Centro Hospitalar e Universitario De Coimbra EPE, Portugal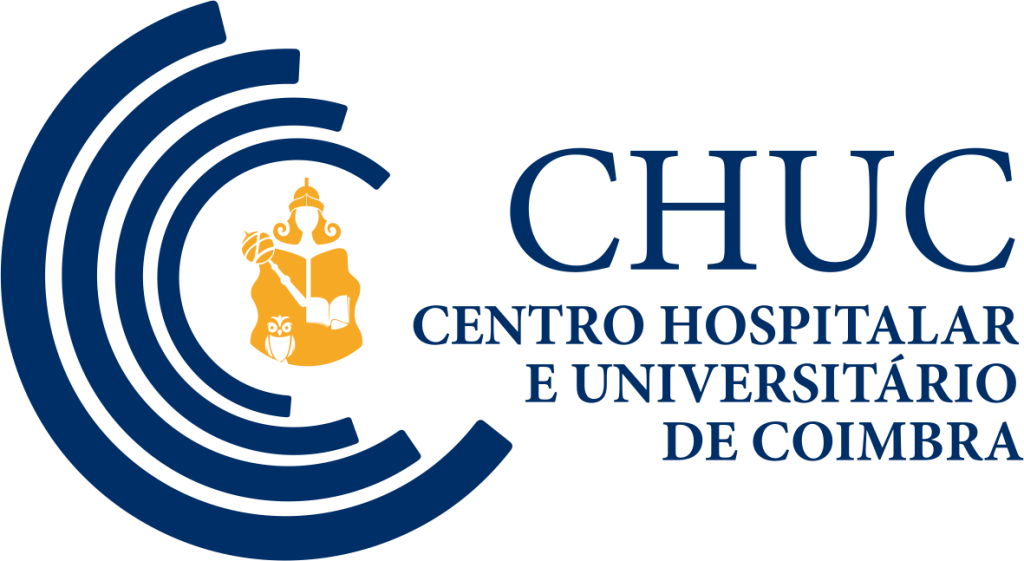 Coimbra University Hospital is an open organization formed by a network of hospital units, services and technologies structured and integrated to provide a humanized, complete, close, reliable and transparent service to society. Coimbra´s Paediatric Hospital, part of CHUC, is a central and specialized hospital with the mission to provide health care to children and young people aged 0 to 17 years, acting as the only paediatric and university hospital in the central region of Portugal, with an area of influence that exceeds 300,000 inhabitants. The dedicated Children Psychiatrist ward, integrates hospitalisation, day hospital and outpatient consultation, with a multidisciplinary intervention.
O Centro Hospitalar e Universitário de Coimbra (CHUC) é uma referência nacional do sistema de saúde português, cuja missão é centrada na prestação de cuidados de saúde de qualidade num contexto de formação pré e pós-graduação com um forte enfoque na investigação, conhecimento científico, e inovação. O CHUC desempenha um papel relevante no ecossistema de saúde nacional e regional, uma vez que a Região Centro de Portugal tem Coimbra como núcleo estratégico e um dos locais de referência ao nível da área pediátrica. O Hospital Pediátrico de Coimbra, integrado no CHUC, é um hospital central e especializado com a missão de prestar cuidados de saúde a crianças e jovens dos 0 aos 17 anos, com uma área de influência geográfica que ultrapassa os 300.000 habitantes.
CHUC & Let's Talk
The Portuguese team is led by Joaquim Cerejeira (UC/ Psychiatrist), being also part Ana Paula Silva (UC/Researcher), Fernanda Rodrigues (UC/ Paediatrician), Tânia Vieira da Silva (CHUC/ Psychiatrist), , Sara Pedroso (CHUC/ Child Psychiatrist), Maria Laureano (CHUC/ Psychiatrist). Our aim is to increase awareness on promotion of children's mental health in Portugal, implement and disseminate the Let's Talk about Children method by training of professionals and the development of necessary guidance and training materials as well as a national and local plan for sustainable and continued implementation support.
Em Portugal, além de Joaquim Cerejeira, participam no projeto a investigadora da Faculdade de Medicina da UC e do Instituto de Investigação Clínica e Biomédica de Coimbra (iCBR), Ana Paula Silva; a docente da FMUC e especialista em pediatria, Fernanda Rodrigues; a psiquiatra Tânia Vieira da Silva, que lidera a equipa do Centro Hospitalar e Universitário de Coimbra; e as pedopsiquiatras Maria Laureano e Sara Pedroso. A equipa de Portugal tem como objetivo a promoção da saúde mental das crianças e famílias, através da capacitação de profissionais da área da saúde, educação e social para a metodologia LTC, apoiando a sua formação, implementação e replicação.
LATEST NEWS: Project Let´s Talk About Children arrives in Portugal- Kick off Seminar
The Portuguese LTC implementation will kick off on the 13th of October, with the Seminar "Let´s Talk About Children". Taking place on the Auditorium of the Paediatric Hospital of the Coimbra Hospital and University Centre, the event will engage several experts, gathered to debate three major topics regarding children and families mental health and wellbeing – Family´s Mental and Justice, Family´s Mental Health and Education and finally Family´s Mental Health in Vulnerable Situations (Poverty, Domestic Violence).
Registration for the Seminar is free but mandatory here.
O projeto Let´s Talk About Children (LTC), dirigido à promoção da saúde mental das crianças e famílias, encontra-se em implementação em Portugal através da Faculdade de Medicina da Universidade de Coimbra e do Centro Hospitalar e Universitário da Universidade de Coimbra. No dia 13 de outubro de 2023 será o lançamento oficial do projeto em Portugal com o seminário "Vamos falar sobre crianças", a realizar no Auditório do Hospital Pediátrico do Centro hospitalar e Universitário de Coimbra com a participação de diversos especialistas em três mesas redondas dedicadas à Saúde Mental das famílias e a justiça; Saúde Mental das famílias e a Educação e a Saúde Mental das famílias e a pobreza / Saúde Mental das famílias e a violência doméstica.
A participação é gratuita mas de inscrição obrigatória através deste link.
More about LTC in Portugal